The Convoy! Three, yes three, Convertibles!
Carl Levine - 1999 9-5 SE, Ken Shaitman - 1984 900T with Zach Wallace on shotgun, Kevin Rhodes - 1992? 900 Convertible, Ryan Emge - 1987? 900 Convertible, Jeff Powell - 1994 900 Convertible
Pics are big thumbnails - click for full size. If you want a copy at an even higher res, let me know.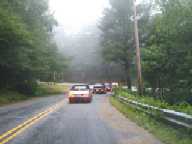 Pit Stop!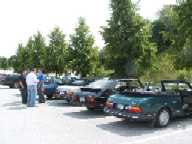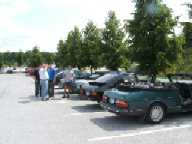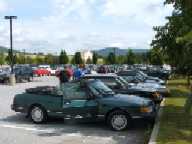 Turbo! Bling!

A Monster and a Limo
And the best part - the local pizza delivery car is a SAAB!
Other SOC 2006 sites:
Greg Abbott
'fatzsaab' AKA Doug Fatzinger's Wife (YAHOO account required)
Carl Levine (NESA)
Doug Majka
Larry West & 'Rodney' (NJSOC)
Jon Williams (NYSOC)



Do you know of a site, image or info that should [or shouldn't] be here?
Or the provenance of something that's not properly credited?
If any image is yours and you don't want it up here, just let me know! Email me!
Entire site noodled with and © Vinter 2005/06! If you have comments or suggestions,
email me at webmaster@peacetek.net Cooked with Macromedia Dreamweaver


Best viewed with a Computer Monitor
Jump to: Scrapbook, SETI, Conventions, Wheels, Clubs, Dealers, Etc., odd stuff
Return to Top