There's still some SOC 2005 stuff for sale, please help support the volunteer efforts of the people who put on this wonderful event!
2005 SAAB Owners Convention Merchandise

Gettin' Ready!
Test driving the 9-7x...
Thumbnails may only be part of the picture - click for more!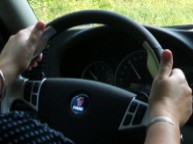 Vintage Vista
The Upper Deck...
My favorite of the whole show...
Do you know of a site, image or info that should [or shouldn't] be here?
Or the provenance of something that's not properly credited?
If any image is yours and you don't want it up here, just let me know! Email me!
Entire site noodled with and © Vinter 2005/06! If you have comments or suggestions,
email me at jpowell@ascend.com Cooked with Macromedia Dreamweaver


Best viewed with a Computer Monitor
Jump to: Scrapbook, SETI, Conventions, Wheels, Clubs, Dealers, Etc., odd stuff
Return to Top